This chicken recipe stars juicy pineapple with a spicy twist! The spice I'm referring to is Tajin® seasoning. I first heard of this spice on the THM podcast, then saw people using it on the Facebook groups. It looked appealing, so I began looking for it. I couldn't find it at Kroger or Wal-Mart, but I found it at Aldi!
I was so excited to try it, so we used it first sprinkled on top of mango. Delicious!
Tajin is a spice mixture of chili powder and lime…a sweet and spicy twist to put on fresh fruit, and as I discovered…it goes great on chicken!
Pineapple Tajin® Chicken:
(If you click on the link to Amazon and purchase, I could receive a small commission at no extra cost to you :))
Ingredients:
1 tbsp olive oil
2-3 lbs chicken breast (optional: pound to make it thinner and more tender)
Salt, pepper, cumin powder, and Tajin seasoning to coat chicken breast pieces
2 cups cubed pineapple (I cut up a fresh one.)
1 can black beans
1 tomato
1-2 bell peppers
1 red onion
2 garlic cloves, minced
½ tsp salt
¼ tsp black pepper
½-1 tsp Tajin (this is pretty spicy if it's layered on thickly…so go lighter if you're sensitive to heat)
1 tsp cumin powder
Directions:
Heat the olive oil in a skillet until it's hot.
Sprinkle both sides of the chicken breast with salt, pepper, cumin, and Tajin. (Go light on the spices if you don't want much heat.)
Cook the chicken in the skillet for about 3 minutes on each side…they will finish cooking later. Set the chicken aside.
Add the pineapple, red onion, black beans, tomato, and bell peppers to the skillet the chicken just came out of. Add the seasonings, and stir around, cooking for another five minutes.
Add the chicken breasts back to the skillet. Stir everything and let it cook for 10-15 more minutes, or until the chicken is cooked through.
Serve this with rice, sprinkled with more Tajin. Yum!
This was a pretty filling meal; a satisfying E for your THM'ers out there looking for more variation in your E meals. This one's fun, colorful, sweet…and spicy, too!
Bonus Tajin® recipe:
Cube up squash, zucchini, and red onion. Stick them on skewers, and sprinkle with Tajin. Throw these on the grill next to a juicy steak. These are incredible. Thanks husband, for the great idea!! (Unable to be pictured because they were devoured, by the way.)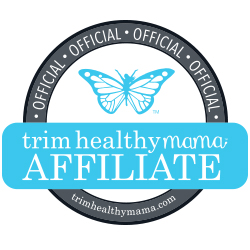 Need to place a THM order? I sure would appreciate if you went through my affiliate link above! If you purchase through this link, I will receive a small commission at no extra cost to you. Thank you!
Processing…
Success! You're on the list.
Whoops! There was an error and we couldn't process your subscription. Please reload the page and try again.